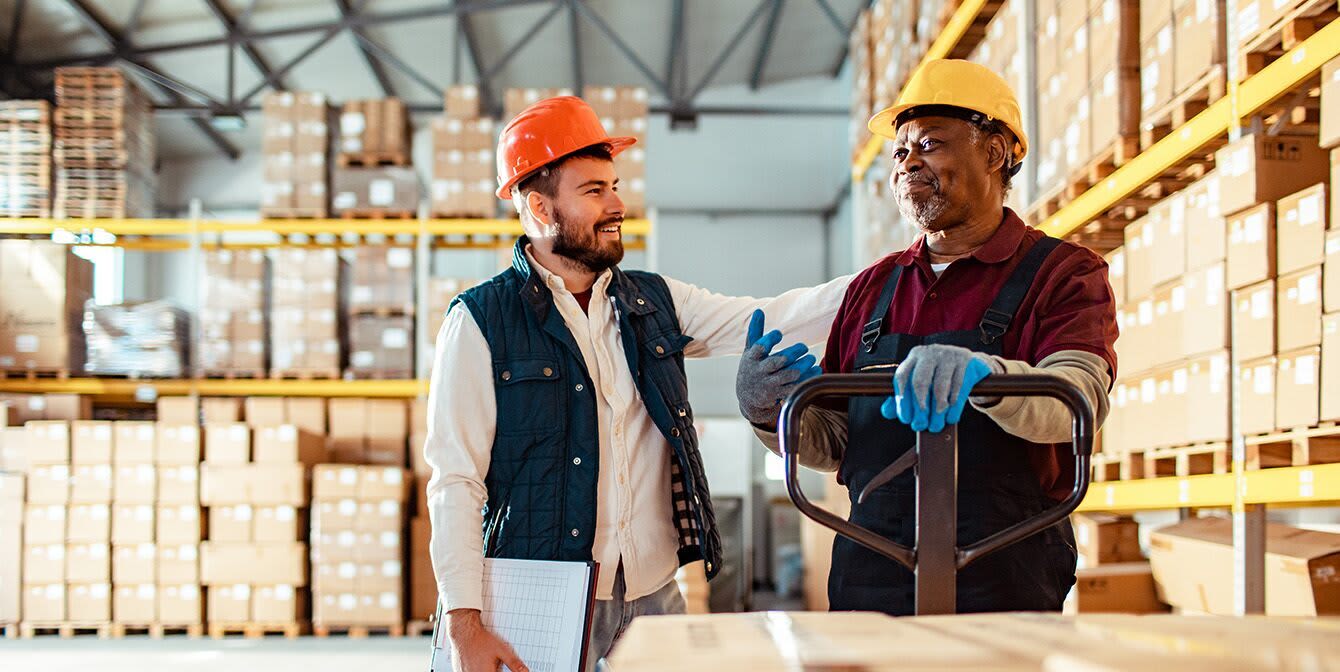 Facilities management trends to watch in 2023
Software and innovative technologies continued to change—some would say disrupt—the world of facilities management (FM) in 2022. Awareness of and interest in business intelligence (BI) grew during the year as FM understaffing persisted, and shorthanded FM teams looked for ways to become more efficient and meet management expectations with less staff.
Another trend—using more third-party service providers to reduce work order volumes—also picked up steam in 2022. That's great, but it includes a sometimes-overlooked cost. Managing a network of service providers is time intensive. Fortunately, business intelligence helps there, too, by giving insights and recommendations for effective provider management.
Here are the facilities management trends to watch in 2023, per our JLL Technologies panel of FM experts:
Trend 1: Using analytics over raw performance data for driving business decisions
Business intelligence (BI) enables FM teams to improve operations using data-driven metrics, insights, and prescriptive recommendations for better management of work orders, workflows, assets, and, as just mentioned, service providers.
BI algorithms and analytics enable organizations to capture a breadth and depth of insights considered unattainable a few years ago. Analyzing work order data gives unprecedented visibility into FM operations. Data available across the entire platform is ideal for setting performance benchmarks.
While data has always been vital to the role of the FM mission, today's BI makes it push-button easy to automate, analyze, and present it to FM stakeholders. FM teams can keep working while all the data updates on schedule in real time, identifying time- and cost-savings, underperforming service providers, and assets needing replacement.
Trend 2: Investing in IoT technologies to improve asset lifecycles
The Internet of Things (IoT) refers to physical devices and sensors that communicate with FM teams via the Internet. They generate performance data alerting facilities managers to potential breakdowns. FMs can monitor and control the devices from anywhere.
FM teams use IoT to provide real-time insights into their operations. IoT combined with FM software, like a computerized maintenance management system (CMMS), identifies problems (e.g., uncomfortable office temperatures), and automatically creates and assigns work orders without human touch and tracks them through completion.
While IoT sensors are used for condition monitoring (e.g., motor vibration, temperature, sound, voltage, oil, etc.), other devices like beacons, RFID trackers, bar codes, and occupancy sensors can be configured to monitor security, workplace environments, inventories, materials, and location tracking.
Technologies with automation features relieve facilities managers of repetitive tasks and alert them to problems before they happen. This will be valuable in 2023 and beyond as FM teams struggle to get more done with fewer human resources.
Trend 3: Predicting asset failure before it happens
Predictive analytics and its counterpart, predictive maintenance, combine preventive maintenance with innovative technologies like cloud-connected sensors and CMMSes.
Predictive maintenance can identify, estimate, and report asset failure. It can also pinpoint probable causes and suggest repair options. For example, equipment sensors and vibration analytics can detect a motor misalignment months before causing a breakdown, thereby giving the FM team time to make repairs and extend the life of the asset.
Paired with a modern CMMS, predictive analytics automatically trigger work orders when asset condition degrades. No intervention from managers is necessary. Predictive analytics also give facilities managers data-driven justification—rather than less-precise anecdotal evidence—for increasing capital budgets to prepare for future asset failure and replacement.
Studies by the U.S Department of Energy revealed that predictive maintenance is highly cost-effective in the long run, saving roughly 8%-12% over preventive maintenance and up to 40% over reactive maintenance.
Trend 4: Cost-cutting measures for mitigating inflation and business disruptions
It's no secret that the convergence of inflation and supply chain disruptions are driving current increases in material and labor costs. FM practitioners are adopting new strategies for staying within budgets, ensuring uptime, and capturing efficiencies from technology.
Material costs are up an average of 25% compared to fourth quarter 2021. Facilities managers report that inflation, shortages, and supply chain interruptions are disrupting day-to-day facilities management as well as new construction.
To avoid the possibility of future equipment shortages and long delivery times, facilities managers (FMs) are now preordering and warehousing new equipment to be prepared for future replacements.
Service provider fuel surcharges must now be documented and calculated in accordance with relevant consumer price indices. FMs are renegotiating SLAs with providers to reflect slowdowns and shortages. Providers are bundling work orders to conserve fuel and be more efficient by fixing multiple requests on just one trip.
FMs are also leveraging software, like a CMMS, to track maintenance histories and costs to better understand how long an asset's useful life can reasonably be extended—an essential step in maintaining uptime and managing future shortages.
The problem with inflation and related issues like supply chain disruptions is that they're so persistent. The seven interest rate hikes in 2022 by the U.S. Federal Reserve should curb inflation, but it will take multiple quarters of economic recovery before conditions noticeably improve. This trend of closely managing costs and pursuing operational efficiencies will extend well into 2023 and likely beyond.
Next Step
To learn more about JLLT's industry-leading FM software and how it can help keep pace with facilities management trends in 2023, talk to a Corrigo expert today.