Deliver a simpler employee experience while leveraging your existing systems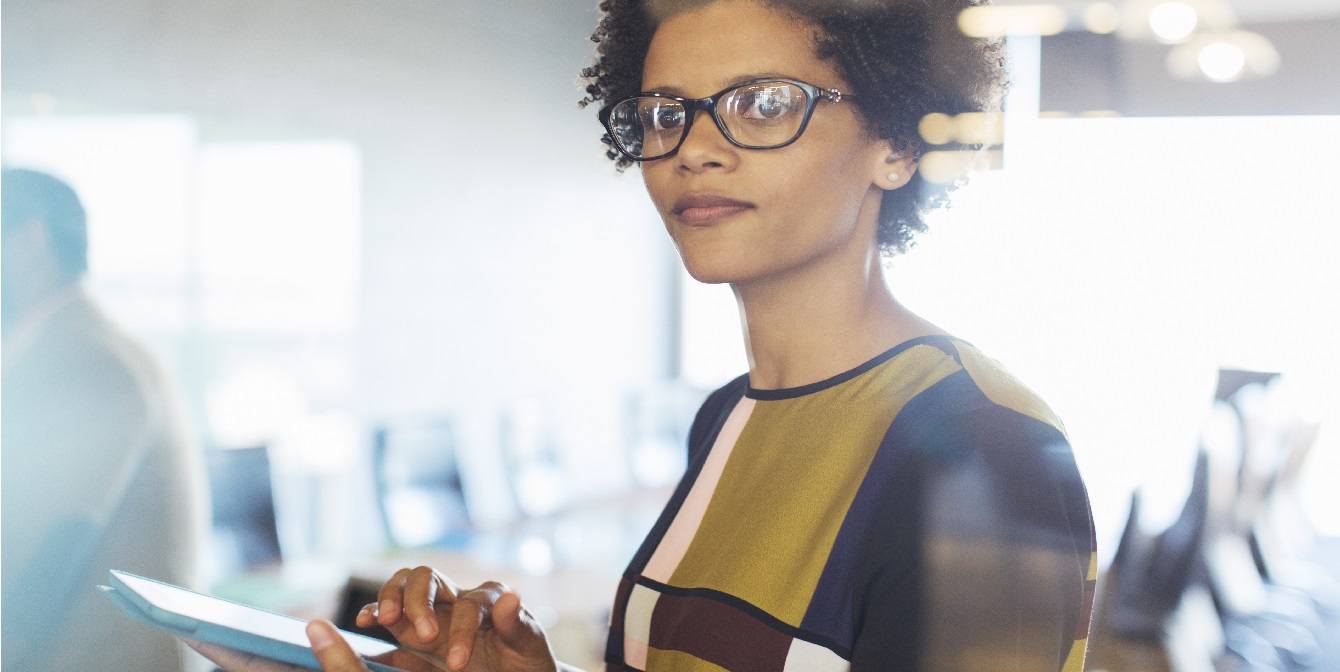 "Digital friction" describes the unnecessary and productivity-draining effort an employee exerts to use technology at work. According to Gartner's 2020 Digital Friction Survey, 66% of 4,000 people surveyed reported that existing company technologies require too much effort to use and that they lose more than five hours every week to this digital friction.
In the workplace, users rely on a variety of support technologies to find spaces to work, communicate and collaborate with their colleagues, access corporate information and services, and even find something to eat. These platforms are typically one-off point solutions implemented by individual departments such as IT, HR, and real estate and are excellent solutions for very specific needs.
The problem for the casual end-user is that the overall experience across all these systems is disjointed and inconsistent. A perfect example of this is a worker who needs to access corporate services from different business support groups. They go to one place for IT desktop support, another for office equipment and AV support, another for HR-related matters, and yet another for facilities services such as cleaning or repairs.
When they locate the right request form, they then must adjust to different interfaces for each system—some of which were not built with user experience in mind.
JLL Jet was created to help simplify things workers by delivering a consistent, intuitive, and consumer-like user interface for the point solutions you already have.
To deliver this, JLL Jet provides plug-and-play, deep API-level integrations with the leading service providers you know and love right out of the box. JLL Jet makes it simple for administrators to onboard systems and deliver a simple and personalized experience without expensive, time-consuming custom development and integration
Configuring JLL Jet is simple

The Jet Administrator console allows admins to configure the experience for their users—by location, department, business line, or company-wide. Here's how:
Log in to the Jet Administrator console
Select the Integrations module from the left nav. to access the service-provider integration tools
Click on the company-wide option to set up standard global systems such as calendars and virtual conferencing software

To enable a service, click on the service provider in the categorized sections, and fill out the form to turn on the related integrations

Setting up an integration requires entering just a few values and software keys provided by your system administrator(s). And in minutes, you can deliver key elements of your new employee experience such as employee directories, one-stop access to communication channels, meeting scheduling, individual calendar reminders, and more.


But in most companies, many systems aren't standardized across different locations or departments. This especially true in large, global enterprises. Here's how you can quickly set up multiple request systems such as those for IT, HR, and facilities management (FM) services where different systems support different areas of the business.
Step-by-step set up of a local or departmental resource:
Within the Integrations module of the Jet Administrator console, select the Locations tab to see your user-defined location hierarchy
Select a level within the hierarchy at a global, regional, building, floor, neighborhood, etc., level to manage a top-down mapping of systems
Changes made to one level are by default included in the subsequent levels in the hierarchy, giving you unlimited flexibility
The example below shows Corrigo as the service provider for FM tickets in the selected location
Additional service providers for that location level can be added by clicking on the available service provider—in this example, let's add ServiceNow as the request system for IT-related matters

The process is the same as setting up a company-wide resource and only requires completion of one simple form to enable the integration

Now that the ServiceNow integration is set up, it's time to configure this integration to support specific request types, since there are numerous systems for different service areas
Click on the External Configs tab, and add a new line item to describe the domain coverage for this integration—in this case, IT
Setting up ServiceNow for additional domains such as HR requests is the same process—just add a line item for that request type

You now have two different service providers supporting users at the company headquarters for FM and IT service requests. You can map an unlimited number of systems in this same way, for example, IT service systems like Zendesk or Jira. You can also break out additional functional domains such as HR, AV, event services, and more and bundle any category of corporate services into one experience for employees.

The overarching benefit to your organization is a simpler experience where every request is identical and completed in one place—even across differing service teams. This same approach applies to other categories, such as reservations systems, food services, etc. JLL Jet interfaces with your existing systems and helps you derive significantly more value from your existing systems by making them easier to find and use.

This approach also creates a flexible path to scalability and adoption with a lot less change management, because back-end systems can be swapped out freely with no impact on the user experience—and all without retraining, thanks to the intuitive, consumer app-like interface.

Ready to eliminate the digital friction employees experience when accessing internal IT, HR, FM, and real estate systems with JLL Jet? Schedule a demo today.