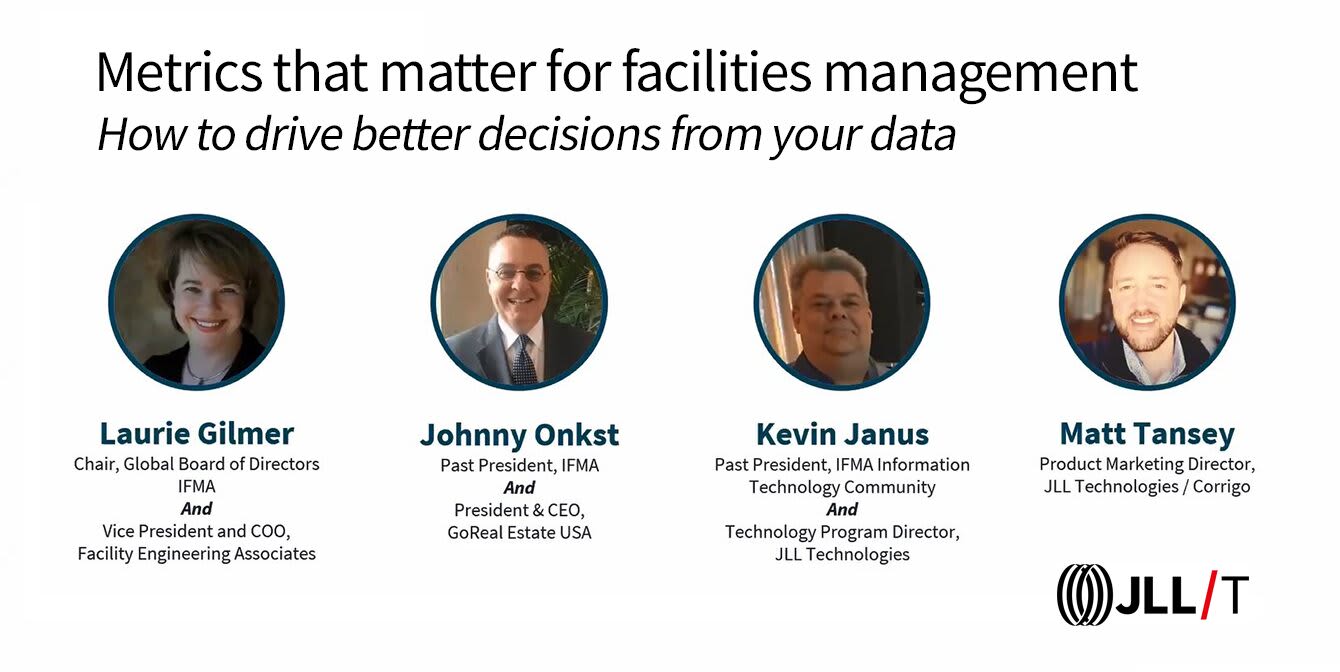 Metrics that matter for facilities management
ON DEMAND WEBINAR
Metrics that Matter for FM: How to drive better decisions from your data
Sure, data is important…but which data? What are facilities managers to do with the relentless flow of numbers, dates, work orders, assets, and vendors swirling around every installation?
A great place to start is with facilities management (FM) software, like a CMMS, that uses a centralized database for recording, analyzing, reporting, and making sense of the metrics that matter most to facilities managers.
In this webinar, FM experts share their experiences and recommendations about the most useful metrics for FM teams and stakeholders. We're talking about metrics that align with an organization's mission and drive better-informed decisions while boosting FM performance.
Here's what you'll learn in this IFMA-sponsored presentation:
How to identify the metrics most important to your industry and your specific operations
Why vanity metrics should be included in your performance reporting
How to use metrics to evaluate the health of your FM program
Which metrics to use for ESG compliance
Watch this exciting on-demand webinar now!