Hank AI Platform
HVAC optimization and management
Reduce energy consumption and costs
Maximize tenant comfort and satisfaction
Exceed indoor air quality (IAQ) standards
Request a demo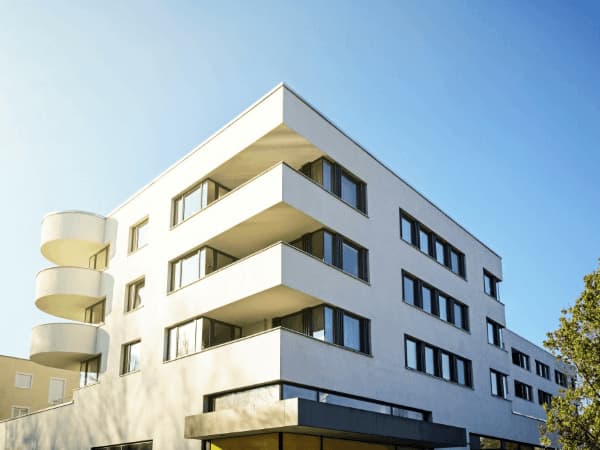 An innovative sustainability solution powered by AI to deliver fast energy savings and ROI
Energy consumption
Hank uses machine learning, energy modeling, and outside data sources to make real-time micro-adjustments and continuously optimize all HVAC equipment – reducing energy consumption and costs by 20%.
Tenant comfort
Hank is a tenant-first solution focused on ensuring setpoints are met in every space. You'll see a reduction in tenant complaints and HVAC-related service calls, leading to improve tenant comfort.
Indoor air quality (IAQ)
As more tenants return to the workplace, indoor air quality is more important than ever. Hank's algorithms ensure indoor air quality exceeds ASHRAE standards by regulating outdoor airflow to your building.
Make you buildings efficient and sustainable
Optimize efficiency and cut energy consumption with Hank
Request a demo
Your single operating platform
Hank seamlessly integrates with existing BMS/BAS systems becoming your centralized operating platform.
Access multiple systems throughout your portfolio from a single UI
Upgrade operating system without a capital- or time-intensive project
Standardize alerts, alarms, and performance data for your building equipment
Improve your bottom line
Hank reduces your building's operating costs, so you'll see an increase in net operating income and asset value throughout your portfolio.
Reduce dependency on third party contractors
Minimize energy waste – maximize energy savings
Extend HVAC equipment life
Optimize operational efficiency
Hank combines its AI-powered platform and staff of remote support engineers to provide a first-of-its-kind service as your virtual engineer partner.
Enhances the abilities of your building's on-site staff, making your engineers more efficient
Provides data-driven support for intelligent decision-making
Steps in as your engineers' operational partner allowing for hands-off prioritization and shortened response times
Meet your sustainability goals
Sustainability has never been more top-of-mind for CRE owners and investors. Hank's ability to optimize HVAC systems allows buildings to become sustainable, efficient, and healthy.
Reduce your building's carbon footprint and meet your net zero targets
Access accurate, real-time data to drive action and solutions throughout your portfolio
Take steps toward your ESG goals with no capital investment – unlike other capital-intensive sustainability initiatives
HVAC optimization and management made easy
1. Fast and easy setup
The Hank router is shipped to you and integrates into your existing BMS/BAS system. From there, all we need are a few building details to finish the setup remotely.
2. Actionable audit
Hank develops a digital twin of your building – using machine learning and energy modeling to learn how it operates. Within 2-weeks, Hank generates a full (free) audit detailing energy savings and comfort fixes.
3. HVAC optimization
Hank takes automated control of your equipment to make substantial improvements in energy consumption, indoor air quality, and more. No new hardware needed.
Hank HVAC optimization customer success stories
Request a demo
See how Hank's HVAC optimization solution can help you reduce energy waste, cut costs, and boost operations throughout your portfolio.
Submit the form to schedule time with one of our experts.