Do you share our global vision for intelligent real estate?
Our partner program
Property technology (proptech) partners create value by optimizing real estate so that organizations can focus on revenue-generating activities. Working together we can untap our organization's value and make intelligent real estate a reality. Partner with JLL/T to help modernize the way commercial real estate operates.
Become a partner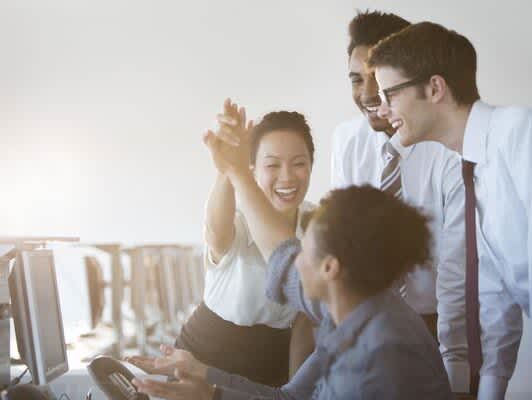 Our approach to partnerships
With over 250 years of industry experience and the latest industry research, partnering with JLLT makes sense. We strive to play a role in every aspect of proptech. We understand that we must do this together and that a partner ecosystem is the best way to achieve goals.
Partnerships are all about creating win-win scenarios. Reputations and recommendations help build upon each other, and customers thrive. The ecosystem that we are creating is data-driven and built specifically to serve our community better.
We focus our partner program on referrals, reselling, and joint innovation with our partner community. We help each partner further extend their reach and potential to add value.
Join forces with the intelligent real estate leader
0

+

Customers in 130 countries

0

B+

Spaces with tech implementations
Our partner programs expanded
Channel partners
These are sales and distribution enterprises for JLLT products and solutions and leading third-party CRE technology products. Channel Partners are organizations that offer leading industry products and solutions.
Technology partners
These technologists augment existing and co-create new JLLT products and solutions to help transform the real estate industry. We co-innovate with partners to share resources, expertise, relationships, distribution channels, and/or competitive market reach for mutual benefit.
Take the first steps
Connect with a JLLT partnership expert, today.