Create attractive, healthy, and efficient workplaces that drive productivity
JLL Technologies provides the full spectrum of workplace enhancing technologies powering the future of work.
Human-centered workplace experience technology for frictionless space and building interactions
Realtime and historic insights revealing true occupancy and utilization
Just-in-time insights driven by intelligent sensors to ensure healthy spaces
Strategic and adaptable workplace planning and design to deliver memorable experiences
52%
Hybrid work poses communication challenges across teams
78%
Disconnected tools hinder hybrid success
66%
Lack of awareness of tools & services hinders hybrid success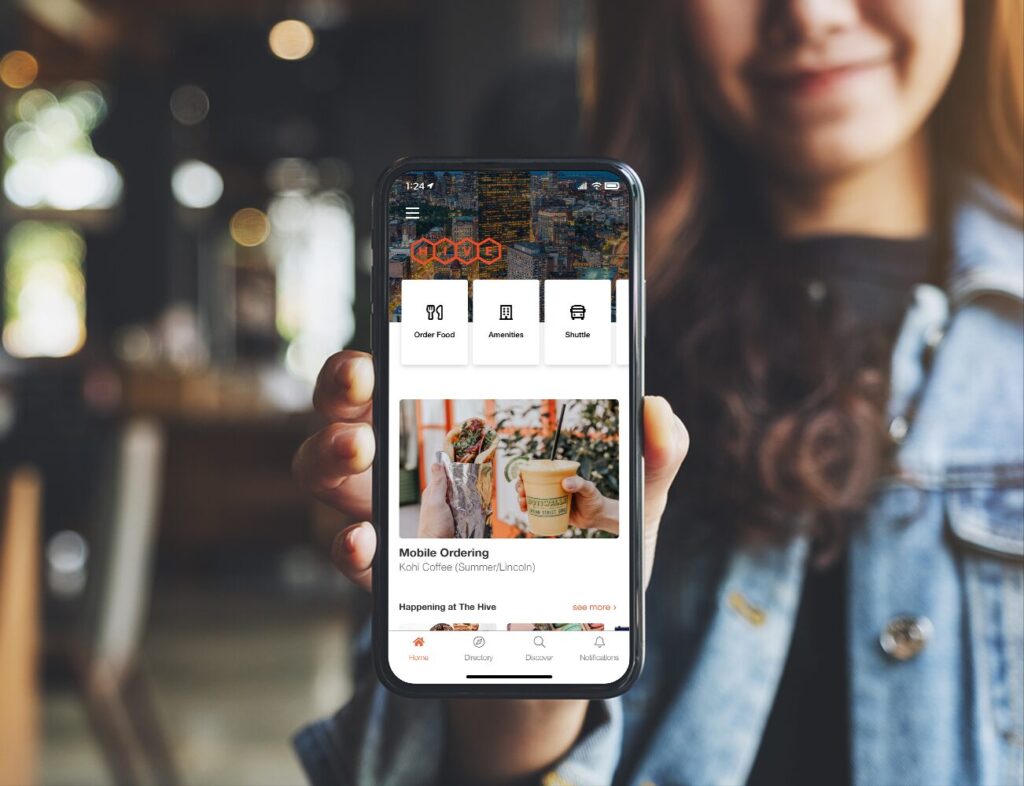 Orchestrate rich, digitally enabled workplace experiences
Engage and connect with every person in your building or office with the world's leading workplace experience platform.
Provide a fully branded experience that tenants, employees, and guests love
Elevate employee and tenant services in your space, building, and surrounding neighborhood
Make the most of workplace investments by understanding tools and service utilization as well as employee sentiment
Unprecedented visibility into how your spaces work
Leverage deep-learning sensors to power a more effective workplace
Provide highly accurate, anonymized, and real-time occupancy metrics across a variety of space types
Identify opportunities for space reduction and cost avoidance
Forecast future space requirements and space design
Improve the health, well-being, productivity and satisfaction of occupants
The Infogrid Healthy Building System helps  real estate professionals understand the healthiness of their buildings and take action to improve performance—providing cleaner, safer and more enjoyable places to work.
Monitor CO2, VOCs, radon, humidity, light levels, ventilation, virus risk factor, air pressure, and a range of pollutants including particulate matter
Tailor cleaning based on usage to reduce costs and improve occupant and tenant satisfaction.
Ensure clean water and reduce water waste through automated pipe monitoring
Transform your workplace strategy and design
Develop a workplace strategy and design your spaces to engage and inspire with the Saltmine Enterprise Design Cloud
Make your workplace designs more adaptable, and iterate more easily to facilitate productivity
Save time and money by moving to an agile, collaborative process
Right-size your portfolio by precisely aligning organizational demand with your real estate supply
Take the next step towards a stellar workplace experience
Connect with a JLLT expert to learn more about how JLLT can empower you to build a future ready workplace.