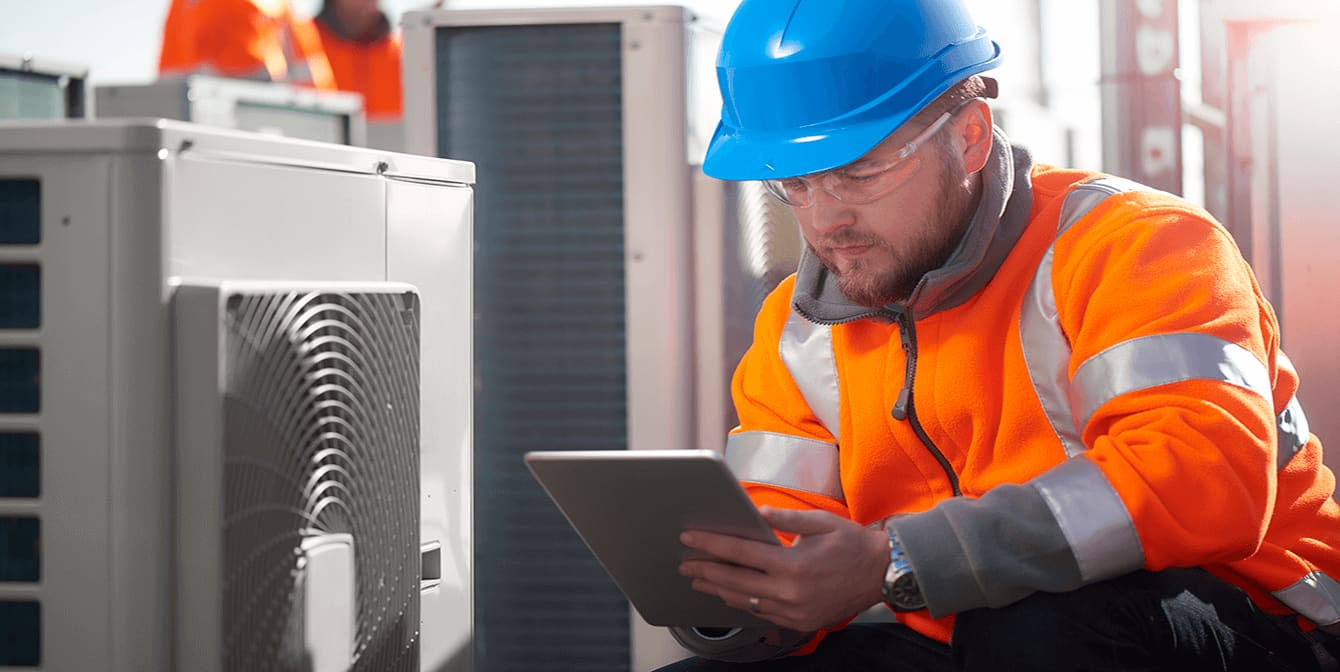 4 tips to consider when buying facilities management software & technology
The deluge of changes over the last year has been extremely hard on facilities managers (FMs) — and the wrong technologies make things even harder. Considering the new challenges and expectations you face, keep these four key things in mind when choosing the systems and technologies you need to do your job in 2021.
1. Choose technologies that enable remote work
FMs aren't desk employees. You have to work onsite, travel to other sites, or even log in from home. Why pick technology that makes your work harder? Choose solutions and devices that don't require you to be in a dedicated location — internet-connected smart sensors and cameras, temperature controls and other devices that connect to the cloud, and mobile FM apps that allow you to submit, access, and complete work orders from anywhere.
2. You need technology that generates actionable data
Data is the key component of every successful FM team. You and your staff can't be everywhere all the time, and they can't gather enough data to deliver all the insights you need. With the stakes so high, it's critical to invest in tech that delivers strong ROI and helps inform decisions and lower costs: IoT devices, occupancy sensors, touchless and automation tech, etc.
It's also imperative that your facilities management software is user-friendly. If people who interact with your FM software have to expend a great deal of effort to report a problem, going to multiple apps or portals to resolve their issue, they're less likely to report it at all. And your team will miss out on valuable insights. Make sure that it's straightforward and simple for people to use your FM technology. Because the worse the user experience, the worse (and less) data you'll get.
3. Find a technology partner instead of a vendor
When you have a very specific need, you hire an expert. You don't call the HVAC people for a window repair, and neither should you ask a dedicated software vendor to know the intricacies of FM. When considering new technologies, you must also consider the company that makes it. Will they deploy then depart, or will they partner with you and share rich datasets, insights, and expertise they've amassed from millions of installations and by being a leader in the industry?
Partner with a company that has deep experience in both facilities management and software development — one that can help you:
Assess your current technology
Draft an achievable technology strategy
Create data and business intelligence roadmaps
Consult on new tech and help select additional technologies
4. Find technology that keeps stakeholders empowered and informed
Technology will be your team's ticket to success in this wild, new normal. However, all the amazing technology in the world won't help you achieve your goals if you can't inform the people who count. Stakeholders, your management teams, the business' leadership, and building occupants want information to make key decisions, such as whether to work in the office or remotely or deciding if an area is safe to use after it's been cleaned and sanitized. You'll need a strategy to keep everyone involved apprised of the latest developments. Other people's work is predicated on your work being done, and effectively communicating status updates and work completion builds trust and demonstrates your team's reliability.
Opt for technological solutions that offer distribution lists, notifications, and mobile apps that are easy to use and understand — so that everyone who's in the know can swiftly inform everyone who needs to know.
We are here to help
Your role has dramatically changed since the pandemic started. It can be overwhelming, but you don't have to do it all alone. We're here to help. You can request a free consultation to see other ways you can tackle all of the challenges that come with this "new normal."