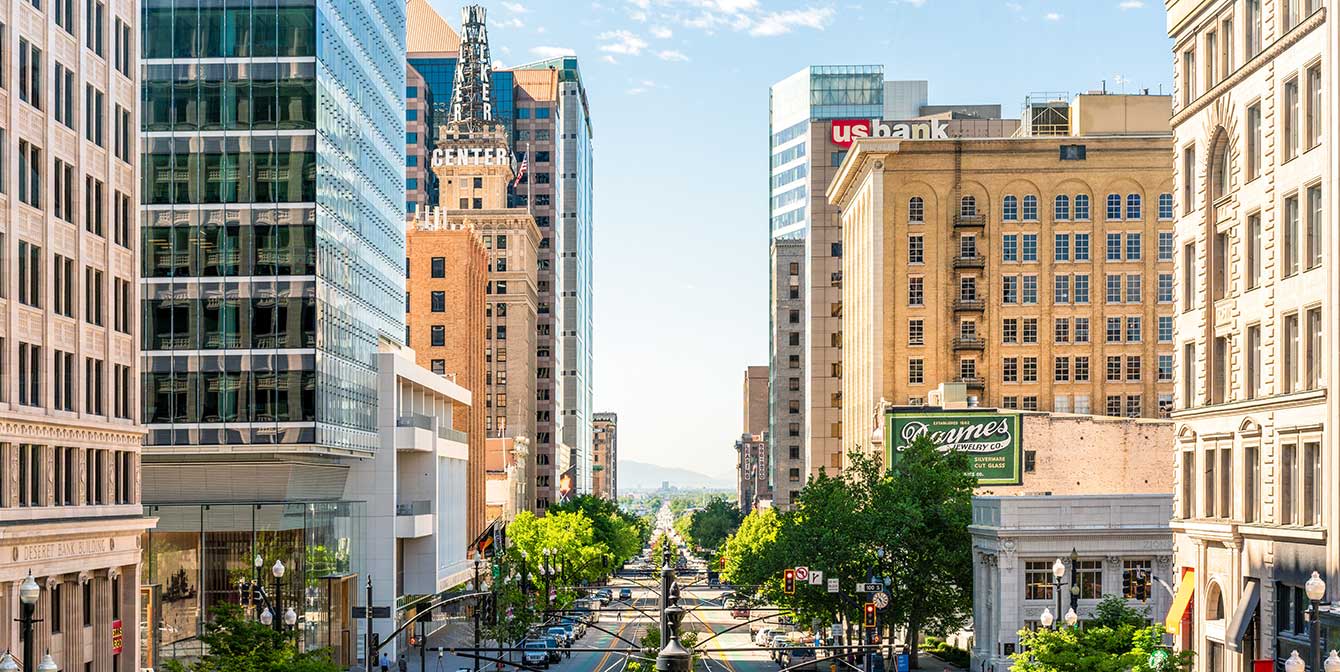 3 ways to improve building operations with CRE metrics
From HVAC systems to third-party service providers, how do you evaluate the operational performance of your building? Do you know what's happening behind the scenes when it comes to corporate real estate (CRE) operations and facilities management?
Metrics can help you identify, quantify, and enhance—in real time—how real estate operations are going and how they contribute to organizational performance while also enhancing the employee experience and reducing risk.
Here are just three of the ways you can use business intelligence (BI) and metrics to improve CRE operations and track how they impact your business and your people.
1. Compare service costs to service outcomes
Do service providers complete the work you're paying them for? Which providers are the most expensive? Are these partners doing everything they promised?
The right metrics can help you determine the value and ROI of third-party relationships with companies that provide services like pest control, janitorial, security, landscaping, parking, and AV.
You can also use CRE metrics to identify below- and above-average service providers and pinpoint which provide the best response time, quality, and cost. With this data, you can make informed decisions about which partners are worth the investment—and which providers need to step up performance and service in certain areas (cost, time spent on-site, etc.).
2. Use predictive modeling to optimize maintenance and service
Instead of waiting for equipment to break and responding accordingly, predictive modeling supports a proactive approach to portfolio and asset health. It uses historical and real-time data and analytics to help you understand the condition and performance of assets and predict mechanical failure based on previous patterns or common early indicators (increased energy use or inconsistent motor speeds, for example).
Predictive modeling-based metrics can decrease unplanned downtime, reduce equipment damage, and eliminate time and money spent on unnecessary repair or replacement as well as prevent situations that negatively impact employee satisfaction.
3. Benchmark performance, costs, and outcomes
Using metrics to establish benchmarks helps you evaluate performance over specific periods of time compared to other similar properties and locations. The right metrics can determine outliers and opportunities for improvement—whether you're focused on improving space utilization, reducing work-order turnaround time, or optimizing lease expenses.
Benchmarking is also a trusted way to verify that your new plans and strategies are working. For example, only through benchmarking can you tell whether investments in low-flow fixtures and irrigation rain sensors have truly reduced water use.
By benchmarking performance, costs, and outcomes, you can:
Evaluate equipment operation
Measure and compare progress toward goals within a building or across your portfolio
Measure and compare your building's performance to peers or competitors
Compare the services offered by providers and partners
Assess ongoing maintenance and operations costs
Track changes in lease costs
Make more informed decisions about building operations
JLL Technologies combines its strong real estate understanding, technical business intelligence, and analytical skills to create unique solutions that provide insights to solve your operational challenges.
We'll help you establish a clear view of real-time CRE performance, leverage analytics to benchmark and improve operations, and use BI to optimize your maintenance and service programs.
Ready to talk to a real estate analytics expert? Contact us.