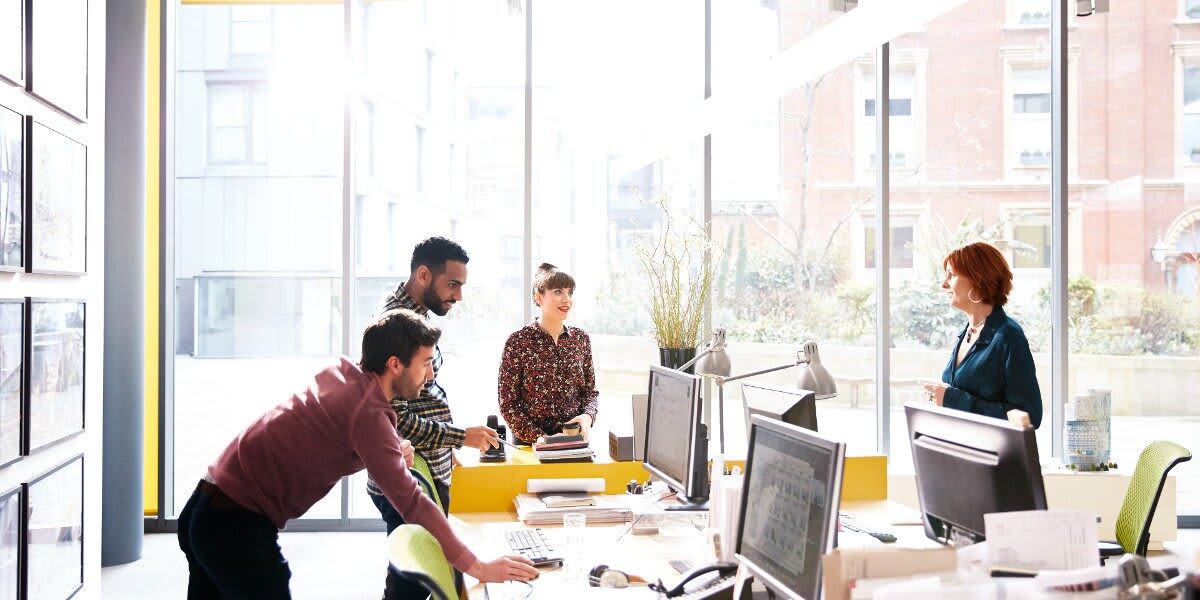 The pitfalls and panaceas of scaling a CRE technology project
Scaling a CRE technology project is often more complicated than organizations expect. However, knowing the pitfalls to avoid and the solutions to strive for will set you up for success. The following scenario is the kind of complexity you can expect—but with knowledge and planning, you can overcome it.
Digitizing and scaling portfolio occupancy monitoring
Imagine the following situation. The CEO of a Fortune 500 giant asks the CIO to embark on a multiyear initiative to accelerate the digitization of corporate operations. The ultimate outcome of this initiative is to enable the company to become more financially resilient. This initiative impacts multiple business divisions, and one of them is the real estate function. Being adaptable means gaining a more data-driven understanding of the level of demand for occupancy compared to the supply of leased properties. The current ways of capturing insights are considered inadequate, so the company pilots new technology at a single site as a proof of concept. On the agenda, somewhere down the line, is scaling this technology to realize massive value from the insights it can provide across the portfolio. Consequently, the head of real estate is tasked with establishing a better understanding of space utilization.
In theory, the value of this initiative is multidimensional. Understanding space utilization can help real estate executives make decisions about which upcoming lease exit dates are opportunities to release space, consolidate assets, and save millions of dollars on the company balance sheet. The released space helps reduce operational carbon emissions and enables the company to upgrade the remaining offices, thereby chipping away at barriers to onsite workplace engagement. But often, even a successful pilot project doesn't represent the true challenges of scaling technology; it merely reflects the outcome of a controlled environment with a limited number of stakeholders.
Deploying people-counting sensors
For example, let's say the organization completed a successful people counting sensor deployment pilot. Although the pilot could show with a high degree of reliability that there was chronically low occupancy and concentrated utilization in certain parts of a given property, could this level of analysis be replicated across multiple sites? Here are a few examples of barriers that could arise and halt the project's progress:
Regional workplace privacy policy differences
While IT executives in the U.S. may be happy to deploy people-counting sensors, leaders in other regions, like EMEA, may be much more reluctant. This is a policy difference that can arise from two workplace cultures that have divergent perceptions of workplace privacy within the same portfolio. Specifically, there can be a regulatory aspect when GDPR laws come into play.
A lack of system integration and operability
If the sensors are only used to measure utilization across multiple sites, it may be enough. But what if a requirement for scaling is that the technology needs to justify its cost by achieving multiple business objectives—a common and reasonable request? Suppose that the project team is also required to use the data from the sensors to optimize HVAC operations. Now, two or more software systems must communicate to achieve this objective. One potential solution would be to implement a standardized naming model (a common data ontology). This could unify device classifications from various building management system (BMS) vendors across the portfolio and ensure any visualization or analytics platform can interpret occupancy data from the sensors alongside HVAC data. A subsequent usage scenario could then highlight where to adjust airflow provisions to match occupancy levels.
An inability to make the captured insights actionable
Getting the data is one step, but another that arises from a scaling effort is finding staff time to monitor, review, and report on insights regularly enough to track project progress. The organization must decide if existing staff can take on this task in addition to their everyday responsibilities or if they need to hire additional support.
Not establishing stakeholder trust
When scaling a solution, you will encounter stakeholders you were not previously familiar with, each with their own objectives to achieve. If a local real estate executive and their facility management counterparts are more concerned with distributing occupancy throughout the week via HR-mandated departmental schedules, they may be focused on using badge swipe data to control access. Convincing them of the need for occupancy sensors to measure utilization may be difficult if they do not see how it contributes to their specific goals. Stakeholders must also accept that while solutions need to be globally consistent, they also need to allow for local nuances (such as reporting format or the level of information shared).
Checks and balances that can augment scaling efforts
These actionable pieces of advice can help you identify the best approach to scale your technology projects.
Itemize your current technology landscape and develop a data strategy
Even if you are not scaling a technology project across an entire portfolio, or region of a portfolio, scaling it across just a few sites still requires a sound data strategy. What solutions are in place that can capture the data you need? What solutions may you need to acquire and deploy to fill in gaps? How will they work together? What data should you capture, store, and analyze? What data should you leave out of the cloud to minimize expenses? To ensure any deployed solutions can work across your wider technology stack, you need a clear roadmap for facilitating data ingestion, transmission, processing, and visualization.
Interact with IT and other stakeholders to formalize an OT strategy
If you need to pull data from operational technology (OT), you must notify IT and facility management staff in advance. They may naturally be skeptical about getting on board, particularly if they have been bombarded with claims about the wonders of various proptech point solutions. But a clear plan of action to create an ecosystem of interoperable data streams could help win them over, whether it is using an industry data ontology framework or an internal one (see Google's universal data management interface or UDMI).
Align to a 'north star' objective that will guide all efforts
Finally, being clear on your ultimate goal will help you maintain momentum and overcome barriers when they arise. A north star is a guiding light that you must direct everything toward, and in this case, it should be the business value you are trying to realize. Whether this is reducing financial risk in portfolio decision-making, improving the workplace for your talent, or proving the financial health of your operations to investors, do not forget to constantly review how your technology project is pushing you in the right direction.
Download our new white paper, Scaling CRE Technology to Transform, to learn more.