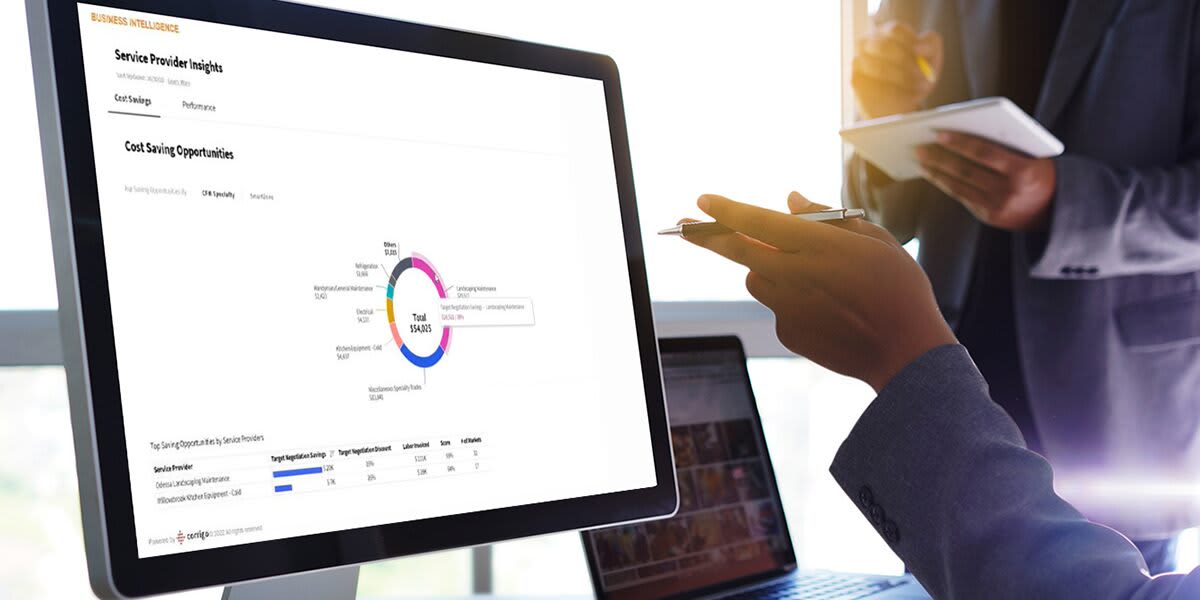 Software automation drives facilities management in 2023
A recent JLL Technologies survey on facilities management (FM) reports that software automation is essential for driving gains in efficiency and productivity in 2023.
According to the image below from The State of Facilities Management 2023 report, 61.6% of survey respondents believe 2023 work order volumes will increase compared to those in 2022. That will challenge the 48.1% of respondents who report their FM teams as understaffed.
For a magnified view of the image below, right click the image and select "Open image in new tab."
FM software automation frees up precious time for FM teams by streamlining inefficient workflows and taking on repetitive tasks, like invoicing and warranty flagging. Business intelligence yields insights for time- and cost-savings by identifying better-performing service providers and assets ready for replacement.
Software automation generates efficiencies that compensate for the FM industry's predicament in 2023: how to manage more work orders while shortages of skilled FM labor persist along with shortages of critical parts and equipment.
Software automation enables FM teams to do more with less
Meritage Hospitality Group uses FM software automation to pay 90% of its 25,000 annual work orders without any human intervention. Relieved of the administrative burden of manually approving thousands of invoices, Meritage facility managers focus their attention on their true area of expertise, maintaining their 350-plus Wendy's restaurants.
Albertsons likewise capitalizes on automation by integrating Corrigo with asset tagging software in their 2,300 grocery stores. Using a smart phone, a store manager can scan an asset tag on a refrigerated display case, for example, and automatically create a work order in Corrigo, which immediately assigns it to a qualified service provider. From there, the work order is handled by facilities staff. The store manager returns to his/her job of selling more groceries.
Albertsons also relies on an integration between Corrigo and Trakref, a refrigerant tracking solution, to automatically record documentation and create reports required by federal and state environmental agencies regulating store refrigerants.
Lastly, business intelligence automates the collection, analysis, and presentation of key FM performance metrics, insights, and prescriptive recommendations that drive higher financial and operational performance for FM teams.
Get the full story
Respondents to the JLL Technologies' survey mentioned above had a lot on their minds. Discover how your fellow FM practitioners are planning to do more with less in 2023 as work order volumes increase while economic uncertainty looms and shortages of skilled FM labor persist. Download your copy of The State of Facilities Management 2023.