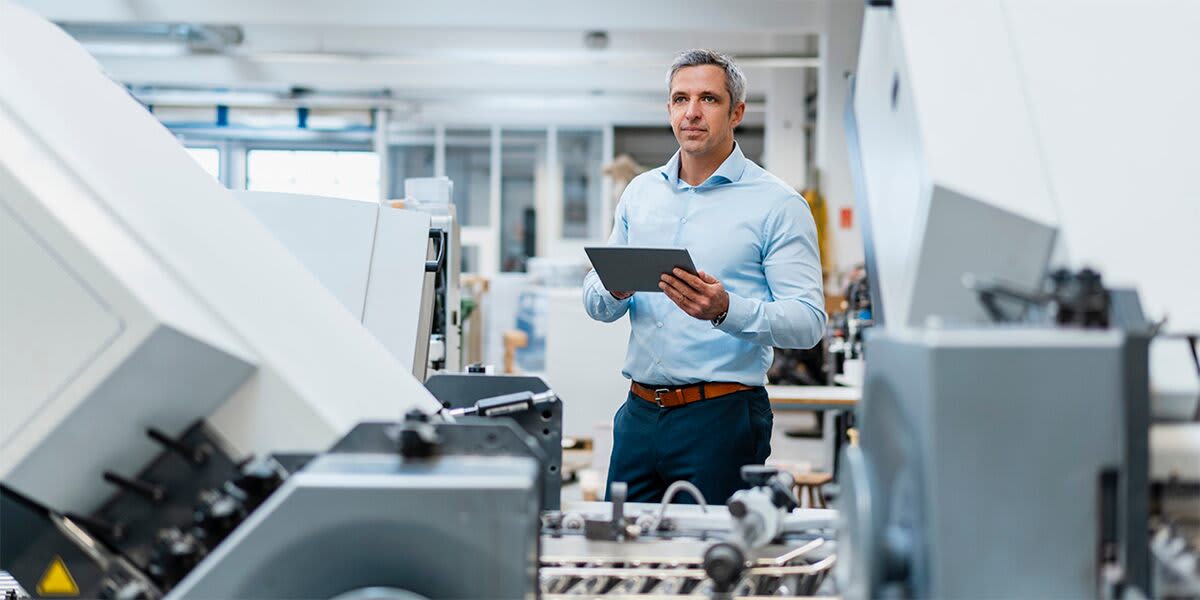 What does CMMS really mean in 2023?
A computerized maintenance management system (CMMS) is a popular software platform for the facilities management (FM) industry.
IBM introduced the term CMMS in 1965 with the launch of its system for reminding technicians of recurring maintenance tasks. By today's standards, the original CMMS was simplistic—it did one thing. It was also cumbersome, involving punch cards, card readers, and a huge, centralized IBM mainframe that only the largest and most asset-intensive businesses could afford.
Every 10 years from 1965 forward, advances in technology made CMMS progressively more useful and more affordable. Today, cloud computing and web-hosted applications give FM teams robust features and workflows, immediate access to maintenance histories and critical asset data, custom reporting, business intelligence, and 24/7 access from any Internet-enabled device, a huge gain in convenience and efficiency.
What's in a name?
The term CMMS hasn't changed in 60 years, but the underlying software it once defined has changed considerably. The traditional definition of CMMS as a tool for managing work orders, assets, and service providers—core FM responsibilities—doesn't quite capture the advanced state of FM software and FM practice today.
The underlying capabilities of related proptech platforms, like an enterprise asset management (EAM) system or an integrated workplace management system (IWMS), have also outgrown their traditional descriptions.
Confusion reigns as the boundaries between CMMS, EAM, and IWMS platforms become more fluid. For example, both EAM and IWMS solutions include CMMS functions, particularly for managing assets and work orders. At the same time, advanced CMMSes, now include traditional EAM functions, like inventory management, asset tagging, and IoT sensors.
So, what does CMMS really mean in 2023?
It's safe to say that the CMMS platform is the one most closely associated with facilities management because of its origins in building maintenance. Managing work orders, assets, and service providers are the strong suit of a CMMS.
Platforms like EAM and IWMS have their origins in manufacturing and commercial real estate, respectively. While these systems offer expanded functionality—like real estate and space management, capital project management, risk mitigation, and inventory management—they typically fall short of carrying out the tasks central to a CMMS. Additionally, broader solutions would be cost-prohibitive and overkill for many FM teams.
If the term CMMS is a bit outdated in 2023, the underlying software and capabilities are cutting edge and innovating at a breathtaking rate. The result is greater efficiency, productivity, and more confident decision-making for the FM teams that fully take advantage of the software.
In 2023, a CMMS should provide:
Work order management
Asset management
Service provider management
Preventive maintenance
Spend optimization
Dispatch management
Advanced features include:
Open API
Business intelligence, insights, and dashboards
Unified experience across desktop and mobile platforms
Industry configurations and business software integrations
Provider network and related performance benchmarks
Strategic Services
Selecting FM software in 2023
The first step in selecting FM software is to clarify its performance goals. What tasks must it perform for your FM team? What business software must it integrate with in the larger organization? What metrics and reporting does corporate leadership need to see to evaluate FM performance?
If managing work orders, assets, and service providers are among the goals on your list, a CMMS is a good place to start. Keep in mind that a CMMS can be readily customized to accomplish goals beyond just managing work orders, assets, and service providers.
Ask a sales rep for a live software demo. Static screen shots can't communicate or reveal how easy a software is to use. Discuss your specific needs with the rep and how his/her software meets them.
Next steps
Discover how a panel of FM experts rate the CMMS platform and other proptech solutions in the Trade Press white paper, "The CMMS Solution to Facilities Management."
To learn more about Corrigo, JLLT's industry leading FM software, contact a Corrigo expert today.