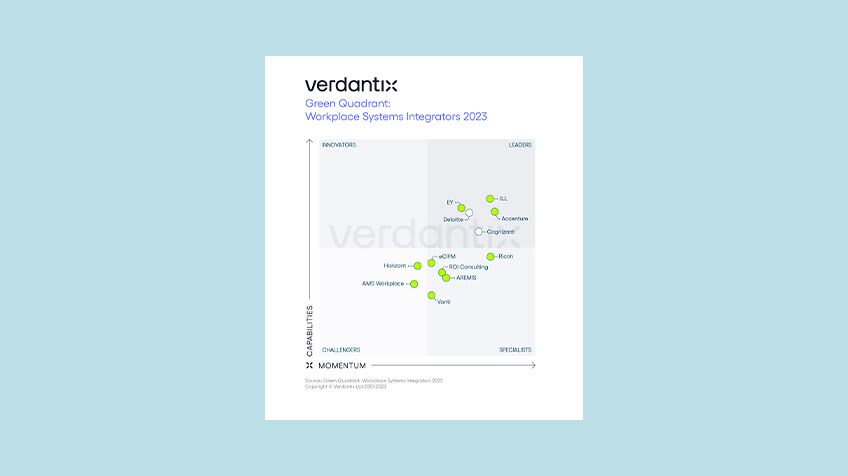 Verdantix: Buyer's Guide to Workplace and IWMS Technology Partners
When it comes to evaluating Workplace Technology and Service Vendors, Verdantix is the gold standard.
If your CRE team is in the market for a technology partner, this 2023 Green Quadrant offers an objective evaluation of the 12 most prominent vendors—and insight into the criteria to prioritize during your search.
According to Verdantix, demand for providers is on the rise. Organizations like yours are relying on technology partners with deep real estate and IT expertise and proven implementation experience in systems, including IWMS (TRIRIGA, Archibus, FM:Systems, Nuvolo, etc.), Facilities Management,  Smart Buildings, Business Intelligence, and IoT to achieve ambitious workplace goals.
This report serves as an essential resource with answers to your most pressing questions:
How can workplace system integration services support my wider smart building or workplace strategy?
Which providers can best meet my firm's requirements?
What factors indicate that a WSI is a reliable partner for the future?
The right workplace technology partner can be a true strategic advantage—get the fact-based guidance you need for an informed decision.