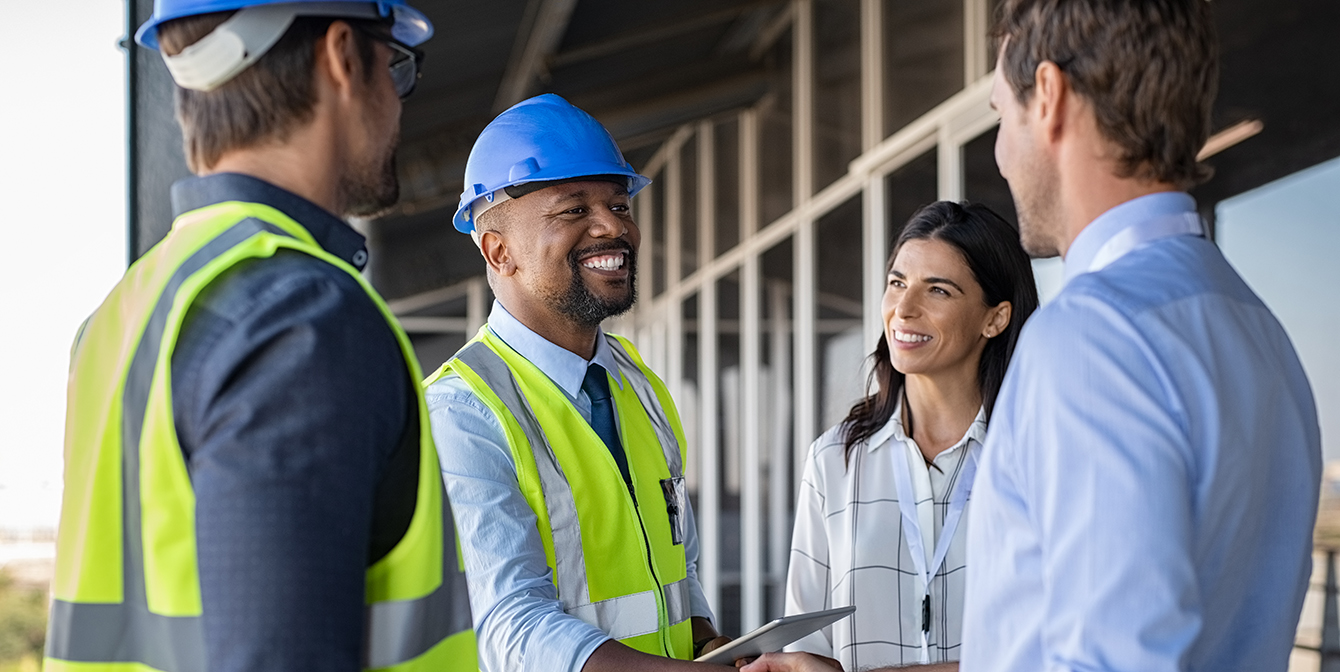 Bridging workforce gaps in healthcare facilities management
Facilities management (FM) teams in healthcare shouldered their fair share of the workplace response to COVID-19. Yet many were left understaffed due to layoffs, furloughs, and early retirements.
The "COVID-19 Response Tactics-Sharing" survey, sponsored by the American Society for Healthcare Engineering (ASHE), revealed how FM staffing was impacted by the pandemic:
8% of respondents laid off at least one staff member (30% have not been rehired)
14% instituted salary reductions for at least one staff member

Average salary reduction was 31%
Reductions most often affected higher-paying positions
29% still have staff working at reduced pay
Understaffed FM teams in healthcare may be the norm for the near future. Soaring costs for compliance, with hundreds of regulations, coupled with loss of revenue-producing procedures (e.g., elective surgeries) and shortages of trained medical personnel, will deplete FM budgets.
Additional pressure on FM teams will come from a generational shift in facilities management: 40% of seasoned facilities managers (FMs) are expected to retire by 2026, according to industry estimates. Shorthanded FM teams will rely more on external vendors and outsourced services to keep up with increasing workloads.
In the recent "Staying Ahead of the Labor & Resource Curve with Managed Healthcare Technology" webinar, hosted by ASHE and JLL Technologies (JLLT), FM experts from JLLT shared insights on how to bridge workplace gaps with technology and accelerate performance with managed services.
Bridging workplace gaps
A computerized maintenance management system (CMMS) automates common FM tasks, like assigning work orders, benchmarking costs, and setting service-level agreement (SLA) thresholds. A fully enabled CMMS—set up according to best practices—streamlines processes and drives productivity. Thus, teams can do more with fewer members.
Most CMMS platforms offer on-demand professional FM help in the form of managed services for addressing common problems, such as work order backlogs and rising maintenance costs. Understaffed FM teams with little time for complex tasks, like sourcing new vendors, can assign those tasks to managed services.
Managed services explained
Jake Watson, JLLT's senior director of operations and client experience, shared the four categories found in Corrigo Managed Services, which would be similar to the offerings of most other programs.
1. Workflow (work order) management
This category addresses the management of work order creation through to completion. Watson notes that work order management is a function of SLAs, which vary in healthcare, depending on urgency. A team of facility coordinators tracks work orders in real time. The absence of communication from the service provider during the work order, especially for SLA deadlines, triggers an intervention by the managed services team.
2. Sourcing and provider management
This ensures that service providers are properly vetted and onboarded. Certificates of insurance, which have stringent requirements in healthcare, are verified. Rate card prices are entered into the system and used for evaluating vendor quotes and creating invoices.
3. System administration
This feature optimizes the client's CMMS according to FM best practices and ensures dispatch matrices are complete for sending work orders to specific techs or providers. Admins can create separate views inside Corrigo for specific user roles, such as regional managers or site managers, and can set up automated thresholds for expenditure approvals.
4. Strategic services
This complements the first three features and includes select services for post-sales training, new-vendor sourcing, and managing requests for/responses to proposals.
Corrigo Managed Services can also provide clients with detailed analyses of service providers by distilling multiple quality metrics into one overall score. It also provides end-to-end vendor sourcing for clients, using volume concentration and best-price evaluation to drive down costs. Data and analytics show clients how to optimize spending to meet their FM goals.
Conclusion
CMMS technology automates and accelerates time-consuming, manual processes to make FM teams more productive even—especially—if they're understaffed. Check out the on-demand webinar, "Staying Ahead of the Labor & Resource Curve with Managed Healthcare Technology," to learn more.