IWMS health check
Is your IWMS driving value?
An integrated workplace management system (IWMS) is core to your business and operational efficiency. But are you extracting the most value from and using your IWMS to its full potential? Not sure? We can help.
Design a safe and flexible workplace
Increase employee engagement
Drive operational efficiency
Talk to an expert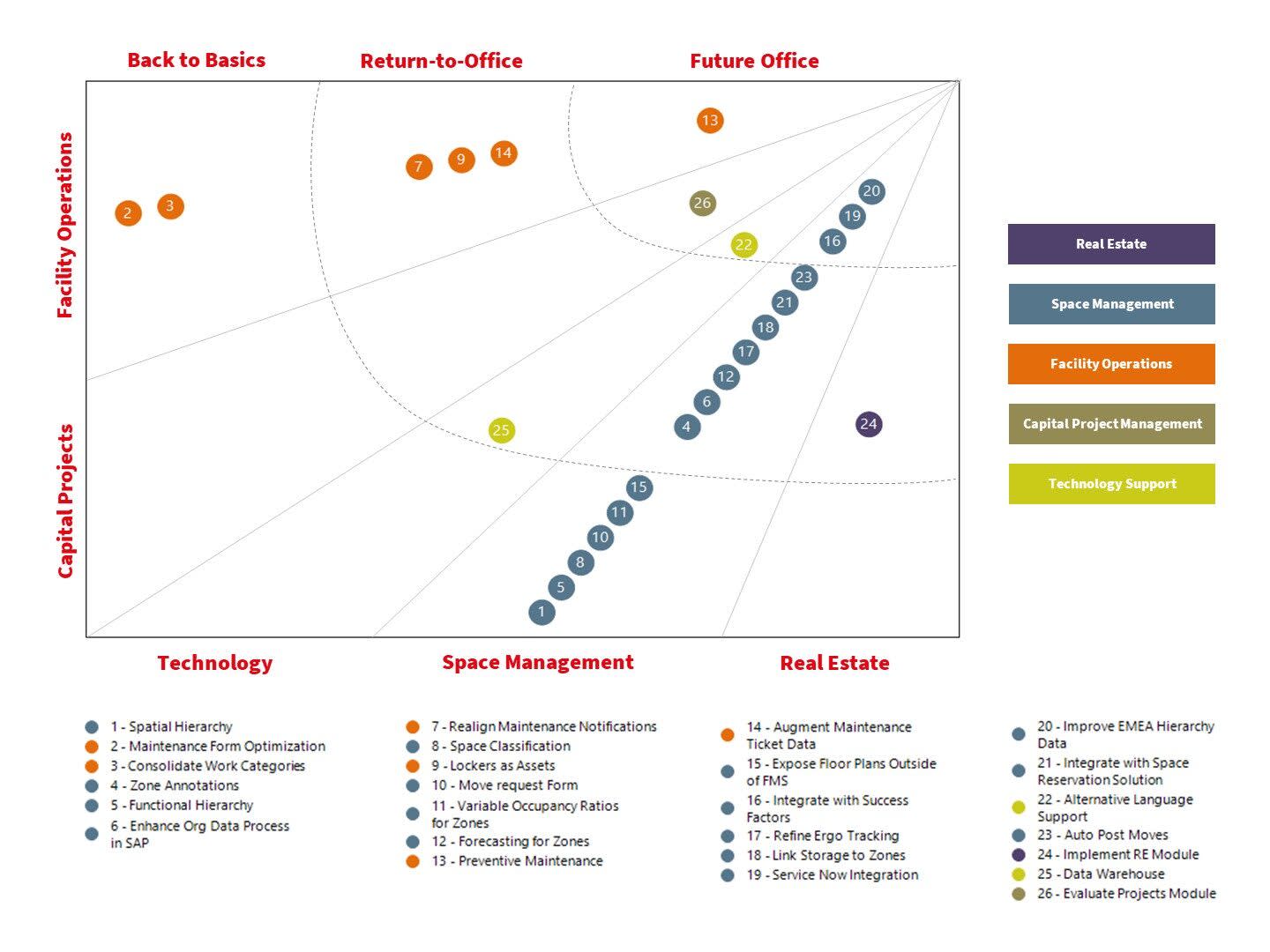 What is a health check?
Our IWMS team will conduct workshops with key stakeholders, subject-matter experts, and end-users to review goals, identify gaps, determine opportunities, and create a blueprint for your success.
The end result is to provide answers to your most important IWMS questions:
Is your IWMS investment plan delivering the results you expect and need?
Is your IWMS implementation hindering your return-to-office strategy?
Are you able to execute your workplace transformation at the pace you need?
After the Health Check, our team delivers a prioritized list of initiatives as well as a clear pathway to reach your short- and long-term goals.
What can you expect from the process?
The most common outcomes of a JLLT Health Check and Impact Assessment include:
Significant performance improvements
Better usability and user adoption gains
An upgraded system delivered on time and within budget
More reliable data and reporting
Elimination of costly customizations
Take full advantage of modern technology
Lower maintenance costs and total cost of ownership
Better ROI
Want to learn more?
Talk to an expert
Goals
Define ideal future-state configuration, reports, and integrations.
Gaps
Identify deficient processes, resources, data or other roadblocks to success.
Opportunities
Discuss configurations and features that better support existing or desired workflows.
Initiatives
Initiatives are synthesized with context in mind to define the path forward.
Take the first step toward your future facilities
Connect with a JLLT expert to learn more about how Corrigo can empower you to build strategic programs to manage your facilities footprint.